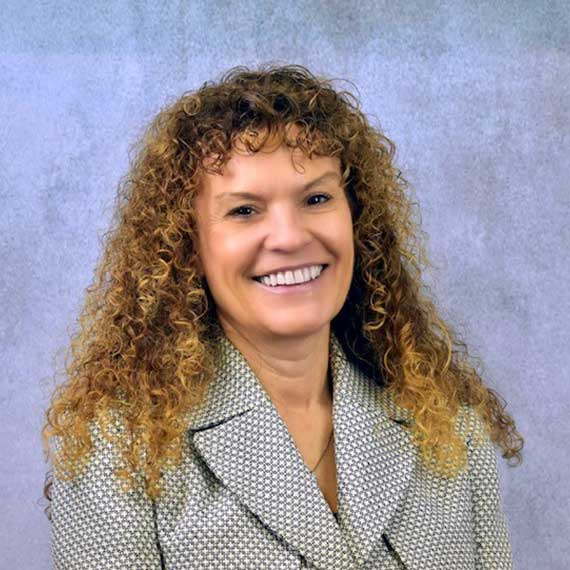 Charlene Jones
HIPAA Compliance Officer
Charlene R. Jones was recently promoted to the Pequot Health Care HIPPA Compliance Officer position. Prior to this, Ms. Jones served as the Pequot Pharmacy Account Services Supervisor for 11 plus years. Ms. Jones formerly served as a one of seven elected Tribal Council members for the Mashantucket Pequot Tribal Nation governing body, then was elected as Tribal Council Secretary.
Prior Ms. Jones served as Assistant Executive Director of the Mashantucket Pequot Museum and Research Center. As a Tribal Council member, she was Chair of the Historical & Cultural Preservation Committee (HCPC), Health & Human Services (HHS) Committee, the Tribe's Utility Authority and President of the Preston Plains Water Co. Additionally, Charlene served as a board member of the Tribe's Pharmaceutical Network Co., New England Foundation of the Arts, State of Connecticut Indian Affairs Council, State of Connecticut Indian Education Council and New London Multicultural Magnet School. She also provided testimony at the White House Conference on American Indian Libraries and Information Services, was a former board member for Lawrence and Memorial Health Care Cooperators (now Yale Health Care), recently served for 11 years as a Board Member for United Community & Family Services (UCFS) in Norwich, CT, while on the board she was a member of the Work Force Violence Prevention Committee and served as Chair of the Personnel Committee.
Ms. Jones was presented with the National Indian Health Board's (NIHB) prestigious "Local Impact Award" in 2005, at its annual NIHB Consumer Conference, held in Phoenix Arizona. The Local Impact Award acknowledges an individual/organization affecting health care at the local level/tribal level; which numerous accomplishments she was recognized for on behalf of her Tribe.

Ms. Jones implemented a Tribal wide community health needs assessment. The results of which led her to successfully seek funding from the Office of Minority Health, CDC, Komen Foundation, Lance Armstrong Foundation, SAMHSA and the CT Heath Foundation implement prevention and intervention programs to address Cancer, Substance Abuse, Effective Parenting Skills, Asthma and Tobacco Control including Children's Mental Health; securing a Circles of Care Grant in 2006. Further, she was instrumental in developing education and awareness on Domestic Violence working with the Clifford Beers Clinic in New Haven, to develop and create an annual conference "Healing the Generations" to address family violence and childhood trauma.
As the Mashantucket Pequot Utilities Authority Chair, her responsibilities included on/off reservation utility infrastructure, service and delivery, domestic water and waste water treatment, and distribution to off reservation commercial customers. She secured the first and only Water-Reuse permit issued by the State of Connecticut; currently used to irrigate the tribal owned Lake of Isles Golf Course in Ledyard, CT. She led pursuit of alternative and renewable energy sources, secured two grants from DPUC for the operation of two Co Generation facilities in 2008, 1 KW at the Tribal Community Center and the Second, 15 KW (twin gas turbines) Co Gen Facility located at Foxwoods Resort and Casino, on behalf of the Mashantucket Pequot Tribal Nation.

Ms. Jones was appointed by the Mashantucket Pequot Tribal Council in March of 2015 to serve a three-year term on the Health Research Advisory Council (HRAC) for the U.S. Dept. of Health and Human Services, serving as a representative of 33 tribes in the Nashville area. This council was created to address health disparities in Indian Country by supporting collaborative research efforts between U.S. HHS and Tribal partners.
Charlene is proactively engaged in the MPTN tribal community efforts for economic self-sufficiency, tribal self-governance, education, injury control and prevention, active advocate for access and service delivery for her community. She has served on several tribal standing committees such as: Education, Injury Control (now Public Safety), Work Readiness, Housing, Child Protection Team, Emergency Action Team and involved in the planning and build out of the Tribe's Child Development Center.
Ms. Jones is a graduate of Three River's Community College, Eastern Connecticut State University; with Honors. Charlene builds upon her educational portfolio by garnering several certification such as HIPAA; OSHA Certificates from OSHA Region One Training Center through Keene State College and holds certifications in Safety and Health, Fire and Life Safety, General Industry, Construction Industry, Industrial Hygiene Technician, Entertainment, Accommodations & Gaming, she also holds Certificates from Federal OSHA Training Institute Education Center – earning both certificates in Public Sector Safety -General Industry and Construction.

Charlene is married to her husband Michael of 27 plus years, a proud mother of five children, and grandmother of seven; and counting, grandchildren.
Email: CharleneJones@prxn.com
Phone: 860-396-6412