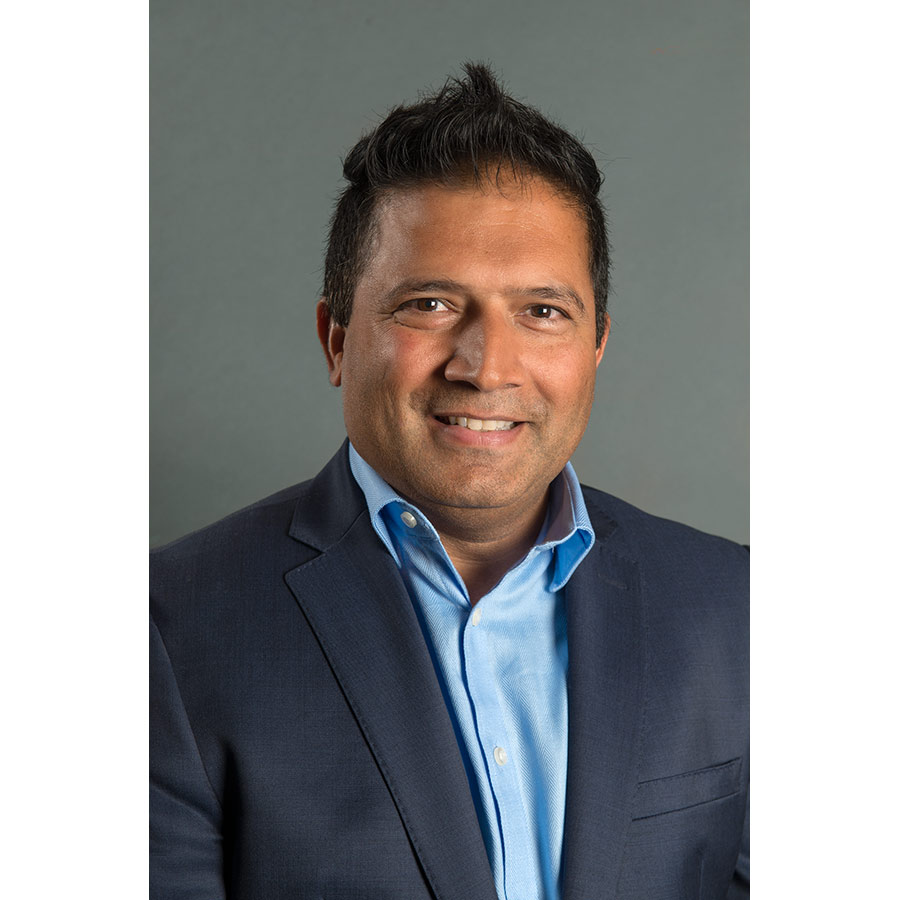 Dr. Setu Vora
Chief Medical Officer of the Mashantucket Pequot Tribal Nation
Dr. Vora is a practicing physician with board certifications in the specialties of Internal Medicine, Pulmonary Diseases, Critical Care Medicine, and Sleep Medicine. He trained at the University of Connecticut and subsequently at the New York Weill Cornell Medical Center. Prior to joining the Mashantucket Pequot Tribal Nation, he led quality improvement and patient safety movement initiatives at Hartford Healthcare.
As the inaugural Chief Medical Officer, Dr. Vora directs all Mashantucket healthcare initiatives including oversight of the Tribal Health Service, Behavioral Health Service, Employee Health, Community Health Grants, Pequot Health Care, and the stewardship of the Tribe's self-funded health plans where benefit coverage is provided to Foxwoods Resort Casino and Tribal government employees, and the Tribal member community. His goal is to assist the Tribe with continuous improvement of clinical care, community health and company growth. Dr. Vora is leading the company in the adoption of performance improvement mindset, health technology, digital transformation, and use of data and design to help plans control costs and improve health outcomes.
In addition to being a published author, speaker, and the recipient of multiple awards and honors, Dr. Vora is certified as an Improvement Advisor from the Institute for Healthcare Improvement. As a practicing physician leader, Dr. Vora is very aware of the waste in healthcare and ways to detect and deter fraud, waste, and abuse. He works with Pequot Health Care to help people, communities, and companies get better value health.
LinkedIn: https://www.linkedin.com/in/setuvoramd/
Email: svora@mptn-nsn.gov
Phone: 860-396-6241
What Our Clients & Partners Say
Solving Problems, Delighting Customers
We've been with Pequot Health Care for 11 years. They've been with us through plan design changes, network changes, and our own staffing changes. Despite the many changes we've experienced, the one constant has been the superior customer service and support provided by Mark and his team. They've attended our yearly informational open enrollment meetings, provided us with multiple custom reports as needed, and are always more than willing to explain a process or answer questions either over the phone or in person. They are quick to resolve team member billing issues, and are always a great reference when it comes to questions on our plan documents. I've enjoyed the relationship we've built with Pequot Health Care over the years, and I look forward to continuing that relationship for years to come.
Pequot Health Care has done a great job managing our health care benefit plan. PHC is very professional, thorough and has been easy to deal with over the years. It is more of a partnership than a vendor client relationship.
Our company has been in partnership with Pequot Health Care for over nine years now. It has been a wonderful experience working with Account Managers that prioritize our needs and respond quickly to our questions. In a world where it is sadly becoming the norm to have to follow up with people, with Pequot Health Care, their members get back to you before you have to even give it a second thought. I can always depend on their team to get to the bottom of anything that I have asked of them in a friendly and professional manner. We are very happy with the services that Pequot Health Care provides to us and look forward to continuing our relationship for many more years to come.
As an HR Manager for 30 years I feel that I am qualified to speak to the integrity, professionalism and customer service provided by Pequot. Pequot has been providing TPA services for our company since 2012. The relationship with Pequot has been ongoing because during that time it became apparent that Pequot was able to be cost effective and instrumental in developing medical plans that allowed us to provide our employees with excellent medical coverage.